HUMAN POWERED ETHICS REPORTING
Our Global 24/7/365 Ethics Reporting services offers the most human whistleblower experience in the market, a smarter process with faster response times while maintaining anonymity for whistleblowers, leading to better and more effective investigations.
WORKPLACE SEXUAL HARASSMENT REPORTING
Our global 24/7/365 Reporting Service offers a safe and secure place to report instances of sexual harassment and abuse, and gives organizations a powerful Case Management tool to monitor and investigate allegations.
WBS is committed to the rights and obligations under GDPR, FIPPA and PIPEDA and follows all privacy and security protocols to ensure the safety of data received through our system.
BUILD A TRULY ETHICAL WORKPLACE WITH SENSIBLE ETHICS REPORTING
WhistleBlower Security specializes in delivering flexible and modern 24/7/365 integrated Hotline and Case Management Ethics Reporting Services for public, private and not-for-profit organizations around the globe.
QUICK LAUNCH PROCESS TO GET YOUR SERVICE UP AND RUNNING

WhistleBlower Security will get your organization's Ethics Reporting system up and running quickly. Our speedy high quality setup and implementation process will save you time and offer on-demand service only when you need it.
WhistleBlower Security's pricing is easy to understand, never surprising you with additional expense in the future.
FOCUSED ON DATA SECURITY AND PROTECTION
WhistleBlower Security's offices and data are located in Canada, providing robust privacy legislation including PIPEDA and FIPPA, preventing unauthorized access to this confidential information.
Whistleblower Hotline Services
Global Ethics Reporting System
WhistleBlower Security is solely focused on providing our clients with premier ethics reporting services including a global whistleblower hotline. Our comprehensive 24/7/365 hotline and case management services provide an integrated and smart solution to meet the unique needs of your organization, regardless of size, industry, or geography.
Whistleblowing is not a sign of disloyalty, but a way to eliminate unethical behaviour and practices in the workplace so everyone can feel at ease as they do their work. Consult our whistleblower hotline services below for assistance.
Our services include:

We offer robust global whistleblower hotline services to provide your organization with a trustworthy ethics reporting process, ensuring employees, customers, and suppliers feel safe and secure when reporting ethics and compliance-related issues.

Our IntegrityCounts™ Case Management application is a modern, highly intuitive system that provides your organization with a simple, customizable, confidential web-based reporting system. The system increases employee engagement and nurtures a culture of ethics and integrity.

Our high-quality and attentive implementation process helps to get your organization up and running quickly with ongoing support available when you need it. Whistleblower hotline services should always be made available to your employees so they feel they have a resource to turn to should they witness unethical behaviour in your organization.

Whether large or small, we offer practical customization options to meet the unique needs of your organization. Informing your workers of your organization's whistleblowing hotline will promote an open and trusting work environment.

We offer broad language capabilities and quality translation services to serve global audiences, ensuring the reports are accurately captured and delivered for investigation.

WhistleBlower Security's data servers are located in Canada, providing clients with strong data privacy and security capabilities, meeting worldwide privacy standards.
Honesty is a good policy to live by, which is why we provide the ultimate whistleblower hotline that acts quickly and thoroughly, and gives you piece of mind knowing you have support. Don't hesitate to get in touch through one of our employee hotline services today.
Start building an Ethical Workplace today.
Get in Touch
Benefits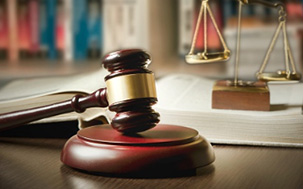 Create the foundation of a strong governance program
WhistleBlower Security works with a variety of organizations to develop ethical internal cultures with a foundation of integrity and accountability.
Utilizing our 24/7/365 ethics hotline and case management system to create the foundation of a strong governance program.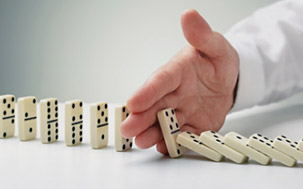 Protect your organization from unethical behavior
A sound Ethics Reporting program can protect your organization from fines and reputational damage. Our service is dedicated to safeguarding organizations against risk, while promoting and enhancing ethical workplaces.
Let us help you protect your organization and your employees from fraud, harassment and other forms of unethical behavior.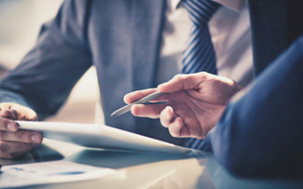 Encourage engagement in your ethics program
Our numerous engagement points are interchangeable so a complainant can choose to file their report initially via the hotline and if they prefer, they can add more information via the secure web-based portal, email, fax, or regular mail. This provides maximum comfort and flexibility for complainants ensuring they are more likely to buy-in the use the program.